Welcome To Miner Manic, The Mini Game Network
and home of Zombie Manic Reborn
Play.MinerManic.com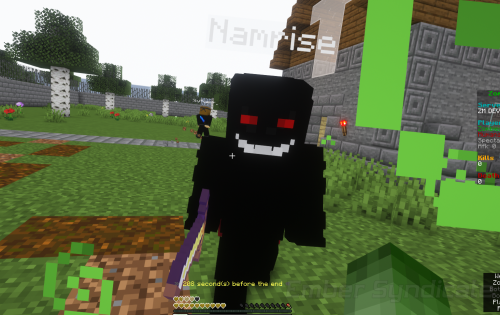 Servers that we have available on our Network:

Tower Defense - Zombie Manic - Hunger Games - Spleef - Parkour - Acid Island - Sky Grid - Sky Block - Cave Block - Survival

Server Version 1.18

Compatible with 1.8 through 1.18 with Via Versions, all servers run 1.18 and are updated and maintained daily.
we are also compatible with

ViveCraft VR

with the official server side plugin. And

Bedrock Edition

using default bedrock port.

Visit our website at https://minermanic.com
See our server tutorials at: https://minermanic.com/forum/view/17-tutorials/??
Visit our Reddit Community: https://www.reddit.com/r/zombiemanic?
?Miner Manic is dedicated to providing an amazing mini game experience, this is a server you will want to bring your friends along for! With multiple gaming events every other week, streamer events with affiliated twitch streamers, and the official home of Zombie Manic reborn! Bring along a friend or two and jump in to any of our amazing games, or play solo on Tower Defense, Parkour or any of our survival islands.
?
Current statistics
Players online 0 / 100
Version 1.17
Votes 1